Speakers
Keynote Speaker I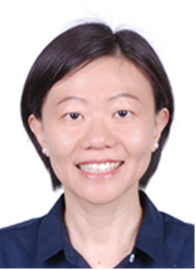 Prof. Nyuk Ling Chin
Departmen of Process and Food Engineering, Universiti Putra Malaysia
Nyuk Ling Chin obtained her Ph.D in Chemical Engineering from University of Manchester Institute of Science and Technology (UMIST), United Kingdom in 2003. She is now a Professor with the Department of Process and Food Engineering, Faculty of Engineering, Universiti Putra Malaysia. She is a registered professional food engineer with Board of Engineers Malaysia and a chartered chemical engineer with Institute of Chemical Engineer, UK. She lectures on food engineering operations and systems. Her research is on physical and engineering properties of food and natural products with aims of structuring food tailored towards end-user functionality for improved texture, appearance, perception, shelf life stability, consumer acceptability and healthiness. Her focus operations include mixing, heating, baking, spray-drying, freeze-drying and extraction where physical properties including rheological aspects are studied fundamentally. Her most recent projects are on food authentication; in particular, honey and edible bird nest origin traceability. She has 160 journals published. She has been invited as a foreign lecturer to University of Agriculture, Faisalabad, Pakistan and in Kazakhstan for the Kazakh National Agrarian University, Almaty, and S. Seifullin Kazakh Agrotechnical University, Astana. She was a visiting professor to the National Institute of Food Technology Entrepreneurship and Management (NIFTEM) India and now for Heze University, China. She has been invited to international conferences and seminars as a keynote speaker and is actively involved for different roles internationally including being a panel judge for research competitions, a panel reviewer for evaluating research grant proposals, a panel assessor for reviewing academic curriculum and programme and as the editor of the Journal of Food and Bioproducts Processing.
Keynote Speaker II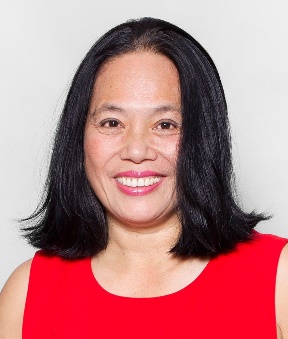 Assoc. Prof. HE Jie
National Institute of Education, Singapore
Dr He Jie is an Associate Professor with National Institute of Education (NIE), Nanyang Technological University, Singapore. She has been involved in studying productivity and physiology of high value vegetables grown aeroponically by cooling the root-zone while their aerial portions are subjected to hot ambient temperature since 1994. The innovation of the Year Award 2001, Singapore on "A Tropical Process for growing temperate plants in the tropics" was awarded to her research team. Recently, she received a Singapore Millennium Foundation grant to work on "Integrated Vertical Aeroponic Farming System: Towards Food Security and Sustainability in Singapore". The integrated system uses LED lighting which could increase not only cropping density per unit land area but also productivity in a cost-effective manner. Based on her outstanding contributions in extending the frontiers of research and knowledge on vertical farming of vegetable crops under LED lighting, she has been awarded "The inaugural NIE Excellence in Research Award 2016". Dr He Jie has published more than 80 scientific papers and books, and more than 80 conference papers. She has delivered 3 keynote addresses and 6 invited speeches in the international conferences. Dr He Jie's total citation is 2117 (h-index: 25; i10-index: 42) by September 2018.